Noting going on here..Just another hot day..listening some music...Fall into lyric..joying myself over 100 degress day~~~This is song by Chad Perone. Iam totally into his music.. Listening his CD over and over again!!!


I Won't Follow by Chad Perrone(
listen
)
I'm sitting here in darkness, a glass of whiskey at
my feet. I've been begging for forgiveness but I'd
settle for some peace. Because I miss all of my old
friends. They don't know mw anymore. It's easy to get
lost on the ocean when you've traveled this far from.
So come on baby, smile real big, even if I've
hand no part in it. And don't worry darlin'. just so you
know, if you walk away. I poromise not to follow. I'm
scared of being lonely. But I've got a lot learn about
love. It works both ways, or so I've got a lot to learn about
love. It works both ways. or so l've been tols. I guess
I'm the only one I'm thinking of. Beacuse I've been
blinded by ambition. I'm growing bored with this
routine. Tell me what so great about success darlin'
if ain't got no one to share it with me?
Great lyric and love his voice!!!
Chad Perrone
is from Boston based fock rock singer songwrtiter's music hit's emotions that resonat with the audiences that flock to vwenues to soak in the words. He captur a moment or an motion and etting that to melody. I think he is more songwriter then singer seeking the honesty and clarity in his music most beautiful!!! See more his web(
click here
)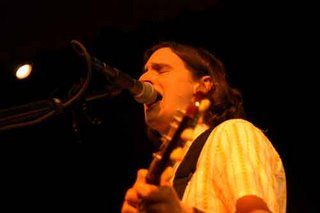 Current Mood: Listhing music here... Feel Little lonely .....