It was storming and raining for two days!!! Storming in april? What a weird wether!!! It have to be almost 90 degree by now in CA!! Anyway, I finally got my yarn this tuesday from "
Kpixie
"!!!! Look it this: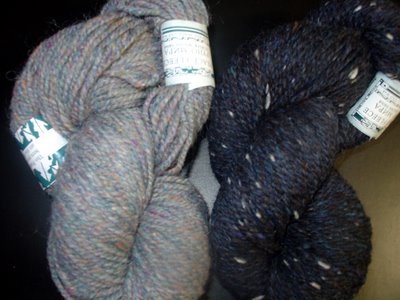 This is "Peace Fleece Worsted" yarn color in zarya fog(left) and Siberian Midnight. It was70% wool30% mohair worsted yarn. I love this yarn because its was 200yrd for $7.50!!!
Last month, I get a knitting book call "Heats Gloves Scarves" by Louisa Harding...I was trying to find some beanie pattern fora while. But in this book I finally find the beanie pattern!

This beanie requied Merino yarn but i used worst yarn instead of merino type yarn. The beanie looks like this:
This is firist time knitting Beanie so..I Dont know what is gonna come out!!! Its gonna be backet or ball Dont know~~~ I start little bit today...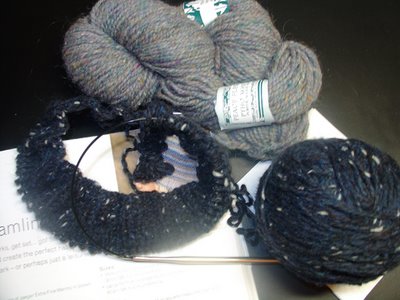 I almost finsh my baby blanket afghan for my cousin!! I will update this weekend!!